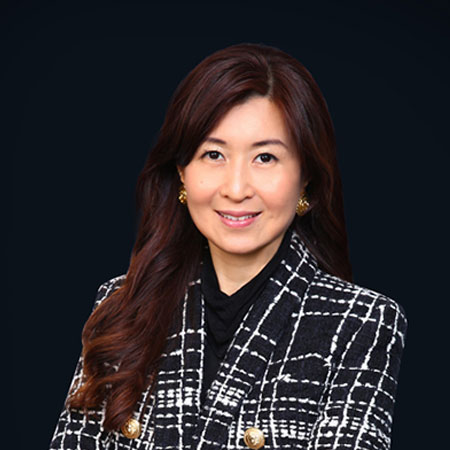 Founder and CEO
Elaine Foo
Elaine Foo is an experienced wealth manager and has worked in the industry for over two decades. She has dedicated her career to succession and legacy planning of ultra-high net worth families in the South East Asia and Greater China regions and is regarded as the most trusted advisor of these families.
Having started her career in the wealth management industry in 2001, Elaine has worked with reputed banks like, UBS and Julius Baer and Morgan Stanley. In 2018, she co-founded WHE Family Office, a single family office, which focuses on impact investing and philanthropy. Additionally, she also founded Hesed Partners in 2019, which is a management consultancy firm for private transactions.
Elaine firmly believes in maintaining the highest level of integrity in dealing with clients. In her opinion, wealth management advisory for clients should encompass an unbiased, independent advice and an objective approach to their investment allocations. The pursuit to meet the above needs of the clients was the key inspiration in her founding New Dimensions Capital.
In 2020, Elaine was the recipient of Finext "Excellence in Finance Leaders" award in recognition for her contributions to the finance industry.
An alumnus of University of London, Elaine has a Bachelor of Science (Hon) degree, with a major in Finance. Outside of work, Elaine is passionate about community service and engages herself in related events from time to time.